Join us for a live night of storytelling all about Tucson
From raspados to saguaros, there are just some things that are so…Tucson.
Join Tucson Storytellers, an event hosted by the Arizona Daily Star and This is Tucson, for a live night of storytelling centered about our favorite desert city.
Six community members will take the stage on August 13 at El Casino Ballroom to share their true, first-person stories about the Old Pueblo.
You'll hear stories from Kylie Walzak, who saw her circle of Tucson expand after she decided to go car-free for a season.
Dan Gibson, who shares about how music continually shapes his community and experiences in Tucson. And Amanda Cheromiah, who fell in love with being a videographer after realizing she could give a voice to people who otherwise didn't have one.
To hear these stories and more, get your tickets now at tucson.com/storytellers! These nights routinely sell out.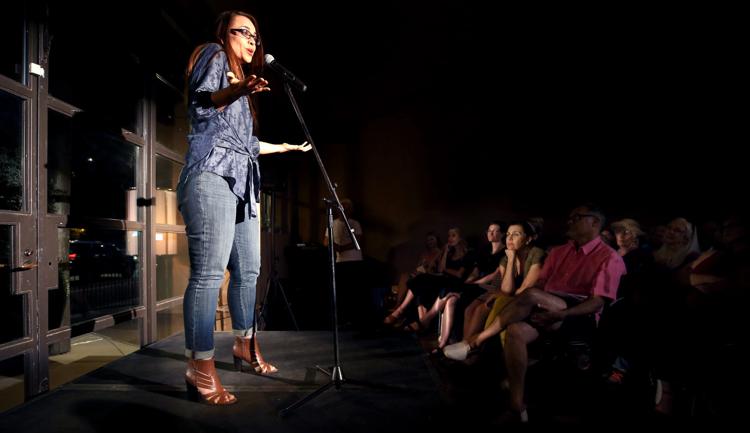 Karla Campillo-Soto on stage at the second Tucson Storytellers event, which was held at downtown's Mercado San Agustin in June. Tonight's event starts at 6:30 at the TMA.
Kelly Presnell / Arizona Daily Star
Details for "This is Tucson"
When: Tuesday, August 13, 6:30 check-in, stories from 7-8:30 p.m.
More: Drinks will be available to purchase at El Casino.