Join us for live night of storytelling about out favorite desert city
From raspados to saguaros, there are just some things that are so…Tucson.
Join Tucson Storytellers for a night of living storytelling centered about our favorite desert city.
Six community members will take the stage on August 13 at El Casino Ballroom to share their true, first-person stories about how Tucson played a role in transforming their lives.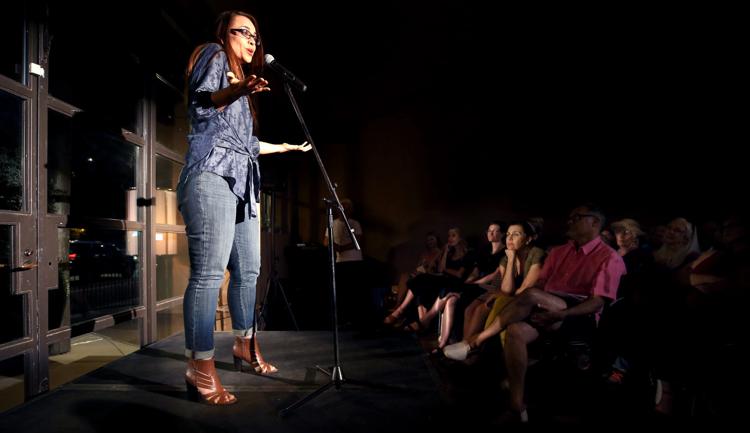 Karla Campillo-Soto on stage at the second Tucson Storytellers event, which was held at downtown's Mercado San Agustin in June. Tonight's event starts at 6:30 at the TMA.
Kelly Presnell / Arizona Daily Star
Details for "This is Tucson"
When: Tuesday, August 13, 6:30-7 p.m. check-in, stories from 7-8:30 p.m.
More: Drinks will be available to purchase at El Casino.