Search for elderly hiker lost in Madera Canyon suspended
The recovery effort for a man who got lost while hiking in Madera Canyon last week was suspended Monday evening, officials said.
Joe Smallwood, 82, called around 4 p.m. on Feb. 5 and reported he was lost. Shortly after, the Santa Cruz County Sheriff's Office sent out a search-and-rescue team.
After a week of searching, Santa Cruz County Sheriff's Lieutenant Gerardo Castillo said search crews, who came from all over the state, needed to recover and regroup before planning future recovery efforts.
Castillo said as many as 120 people from more than a dozen different organizations helped in the search, including agencies from Pima, Santa Cruz, Cochise, Pinal, Maricopa, Gila, Yuma, Yavapai and Coconino counties, as well as personnel from Fort Huachuca and with U.S. Border Patrol and volunteers with the Southern Arizona Rescue Association.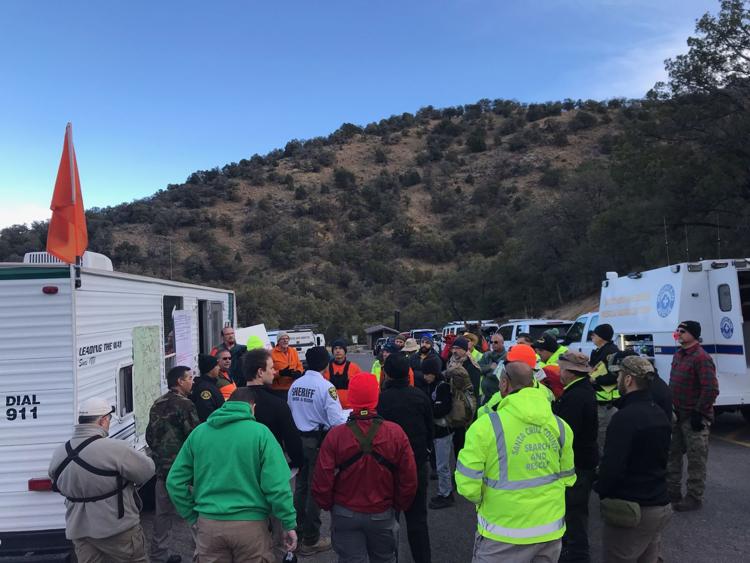 The search-and-rescue team is made up of personnel from: Santa Cruz County, Pima County, Cochise County, Pima County Search and Rescue Association Volunteers, Cochise County Rescue Volunteers, Southwest Rescue Dogs and U.S. Border Patrol.
Pima County Sheriff's Department
Santa Cruz County Sheriff Tony Estrada said Smallwood's vehicle was found at the Madera Canyon visitor's parking lot and is registered in Ohio. Smallwood lives between Tucson and Ohio. His son lives in Ohio and told officials he spoke with his father the day before he went missing and that the older man is a frequent hiker, Estrada said.
The sheriff said the last GPS signal picked up from Smallwood's phone was 1 mile west of Josephine Saddle trail.
Castillo said search crews scoured the area where Smallwood's signal was picked up, but they didn't find him there. Castillo said the efforts included a grid search with support from helicopters, canines, rescuers on horseback and experienced hikers searching trails and adjacent ravines.
Cloud-capped Mount Wrightson towers above Madera Canyon south of Tucson.  
Doug Kreutz / Arizona Daily Star
"Not only Santa Cruz and surrounding agencies came together, Arizona came together for the search," he said.
Search and recovery efforts were complicated by the weather, Castillo said, including 3 inches of snow and temperatures as low as 12 degrees.
Castillo said search crews have currently exhausted all recovery efforts, but plans will soon be made for future recovery efforts.
Anyone with information should call the Santa Cruz County Sheriff's Office at 520-761-7869 or the FBI at 1-800-225-5324.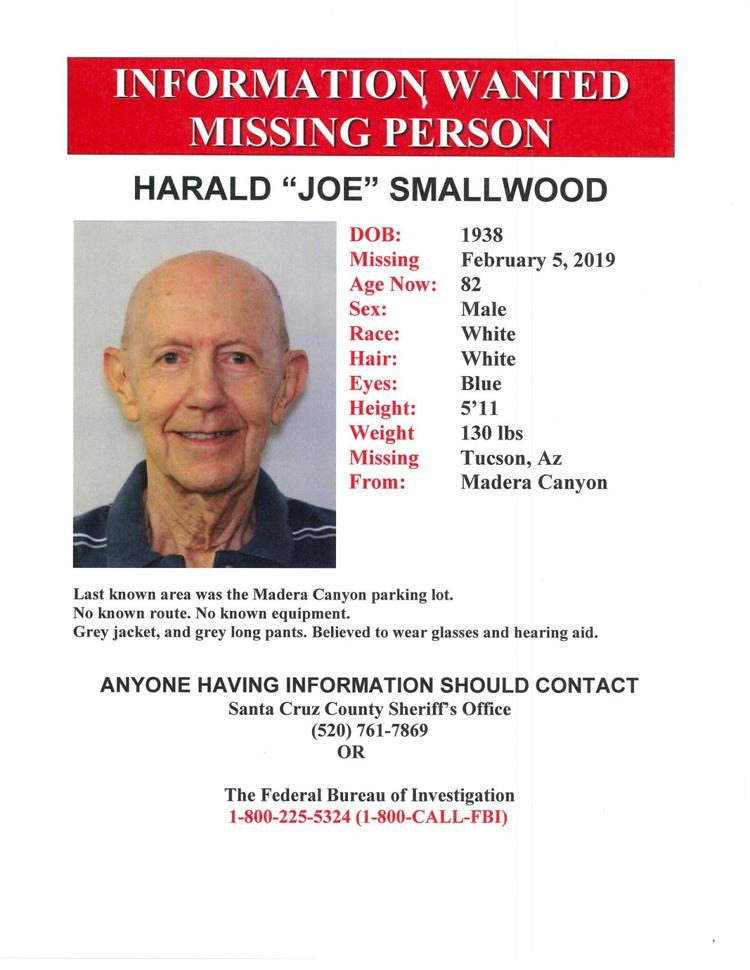 Santa Cruz County Sheriff's Office