Oak-juniper woodlands in Catalinas offer splendor between desert, high peaks
Somewhere between the cactus-studded deserts around Tucson and the pine-topped summits of the Catalina Mountains lie zones of beckoning oak-juniper woodlands.
One place to venture into this tranquil green world is along a watercourse south of the Molino Basin Campground, in lower reaches of the Catalinas at an elevation of about 4,300 feet.
There, runoff from monsoon rains sometimes creates a flowing stream and pools in the shade of oak and juniper trees.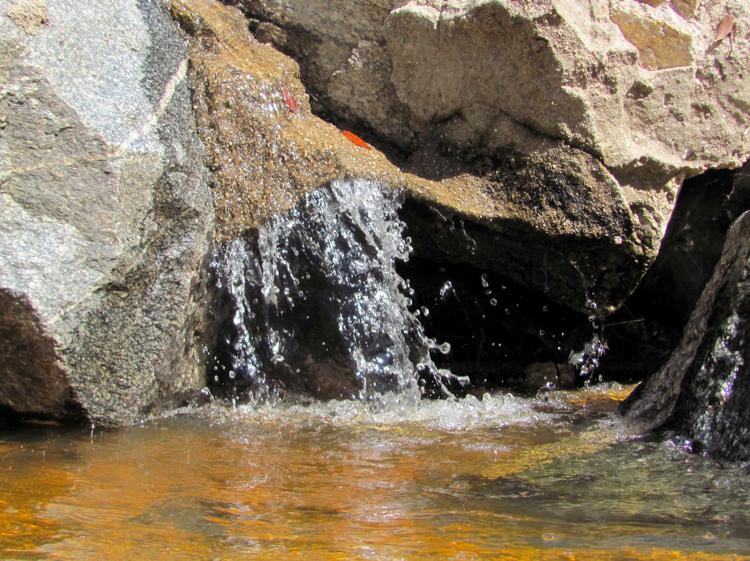 Runoff from monsoon rains flows in an oak-juniper woodland area of the Catalina Mountains. — Credit: Doug Kreutz / Arizona Daily Star
Doug Kreutz / Arizona Daily Star
You won't find a maintained trail leading into the area, so caution is necessary. A good place to begin is at a parking area near the entrance to the campground, which is at the 5.7-mile point on the Catalina Highway northeast of Tucson.
Those with uncertain footing can get an overview of the area by looking down from the parking area toward a stream bed with large oak trees growing along it.
For a closer look, surefooted visitors might descend carefully into the stream bed unless there is a threat of rain and potential flash-flooding.
Once in the watercourse, it's a matter of making your way carefully downstream around boulders, uneven rocks and places where the creek is flowing or forming pools.
The scenery is magnificent, in a gentle woodland sort of way.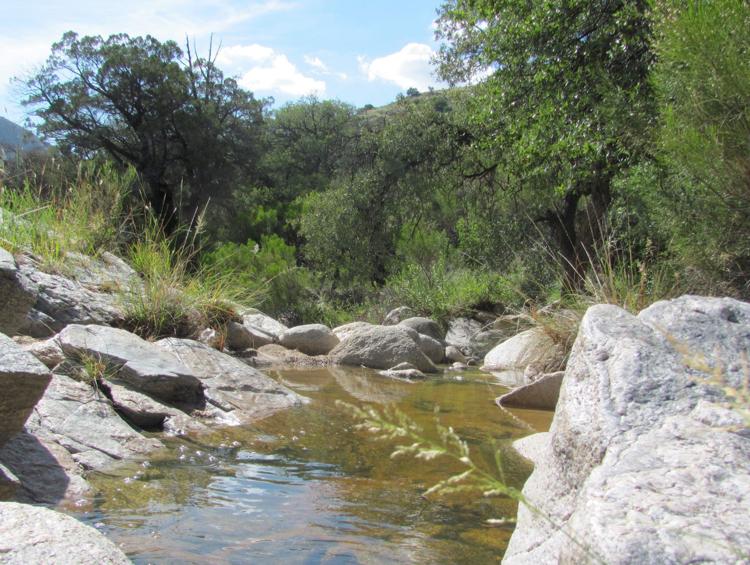 A green oak-juniper woodland and a pool formed by monsoon rain runoff in the Catalina Mountains. — Credit: Doug Kreutz / Arizona Daily Star
Doug Kreutz / Arizona Daily Star
Here and there along the stream, towering oak trees with rough-textured trunks and a few large junipers look as if they've been growing for a very long time. Most of the vegetation is intensely green following monsoon rains.
This is just one of several areas in the Catalinas with oak-juniper woodlands. Other sites in mid-elevations have woodlands made up of oaks, piñon pine and other vegetation.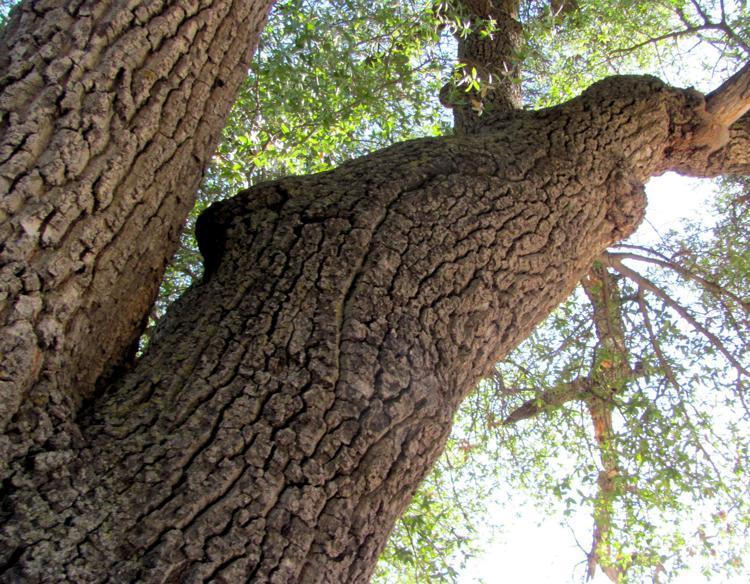 This towering oak is in an area near the Molino Basin Campground.
Doug Kreutz / Arizona Daily Star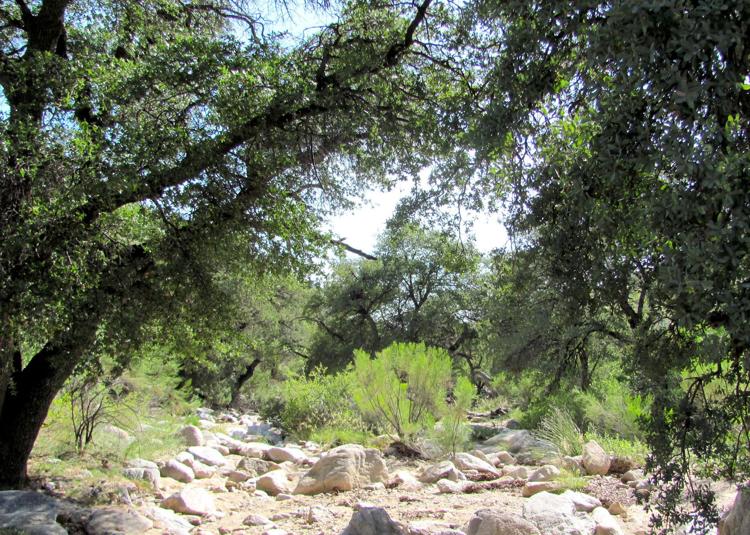 An oak-juniper woodland in the Catalina Mountains. — Credit: Doug Kreutz / Arizona Daily Star
Doug Kreutz / Arizona Daily Star